Syracuse University graduate students live off campus, with plenty of rental options within walking distance or a short bus ride away.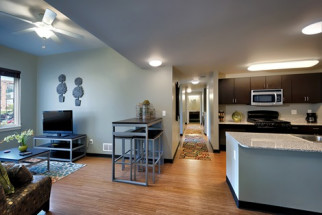 The University is bordered by both suburban and urban residential neighborhoods. Some students prefer city living and stay downtown, while others reside in apartments that are practically on campus. Make sure to begin your housing search early.
The Office of Off-Campus and Commuter Services will provide you with support, information, and resource referrals throughout your off-campus housing experience.
Resources